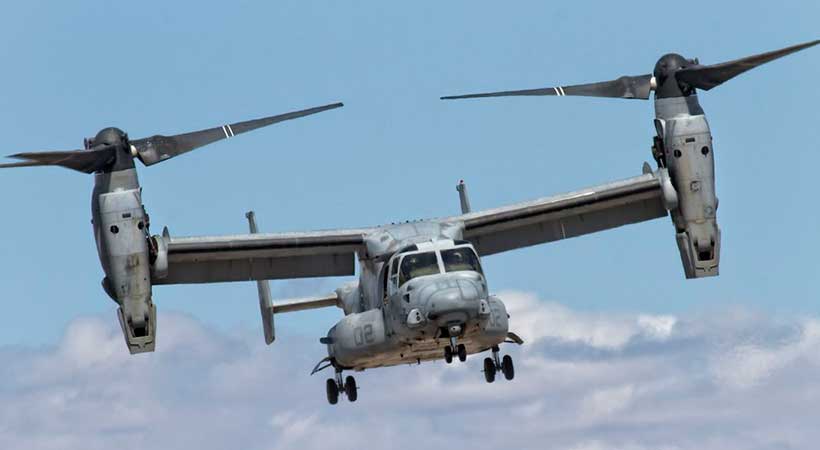 It's a helicopter, it's a plane, it's an Osprey!
The U.S. Marine Corps will demonstrate the amazing capabilities of the MV-22 Osprey at the Fort Lauderdale Air Show on April 30 – May 1 over Fort Lauderdale Beach!
The V-22 Osprey is a highly versatile tilt-rotor aircraft. The aircraft operates as a helicopter when taking off and landing vertically. The nacelles rotate 90° forward once airborne, converting the V-22 into a turboprop aircraft. As a result the MV-22 is able to operate off of aircraft carriers and smaller assault ships.
The Osprey features the world's first complete blade fold and wing stowage system. It only takes 90 seconds for the entire automatic wing and rotor folding sequence with up to 60kt winds. The wings rotate to lie above and parallel to the fuselage to create a compact rectangular volume. Because of its state-of-the-art stowage system, the Osprey can operate virtually anywhere in the world and also be transported long distances.
The cockpit of the V-22 features six night-vision goggle compatible displays including four color active displays and also a standby flight display. The flight crew have night-vision systems and an integrated helmet display. There are 112 V-22s currently in service with the US Marine Corps and the US Air Force.