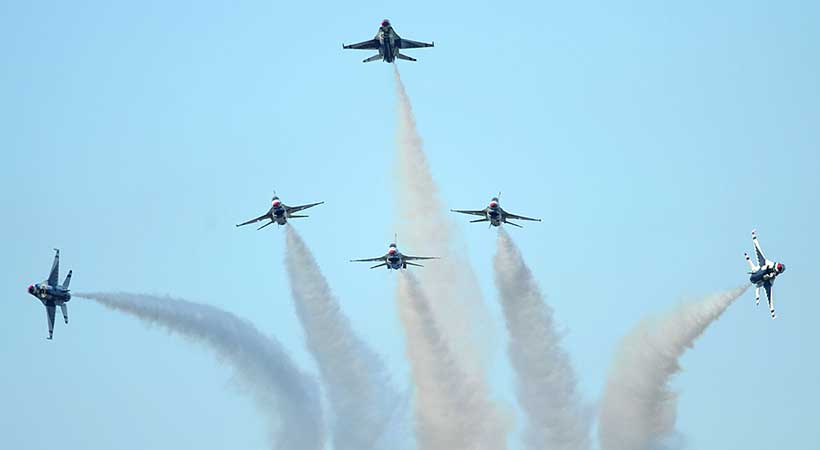 Arrival info for the Thunderbirds!
WEATHER DELAY!

Due to the weather in San Antonio where the Thunderbirds are taking off from, their arrival is delayed.  The are expected to arrival sometime this afternoon.  Follow our Facebook page for updates.  They will be visible in the area surrounding Fort Lauderdale International Airport prior to landing.  The landing will be broadcast live on the AirDotShow YouTube Channel.  

To see it live, click the button below to Subscribe, then click the bell to get a notification! 
YouTube Channel (New!)
Please Subscribe for live video broadcasts and highlights for this year's show!