Fort Lauderdale Air Show
Our interactive event site map shows the location of each viewing area. Click on an area for more info.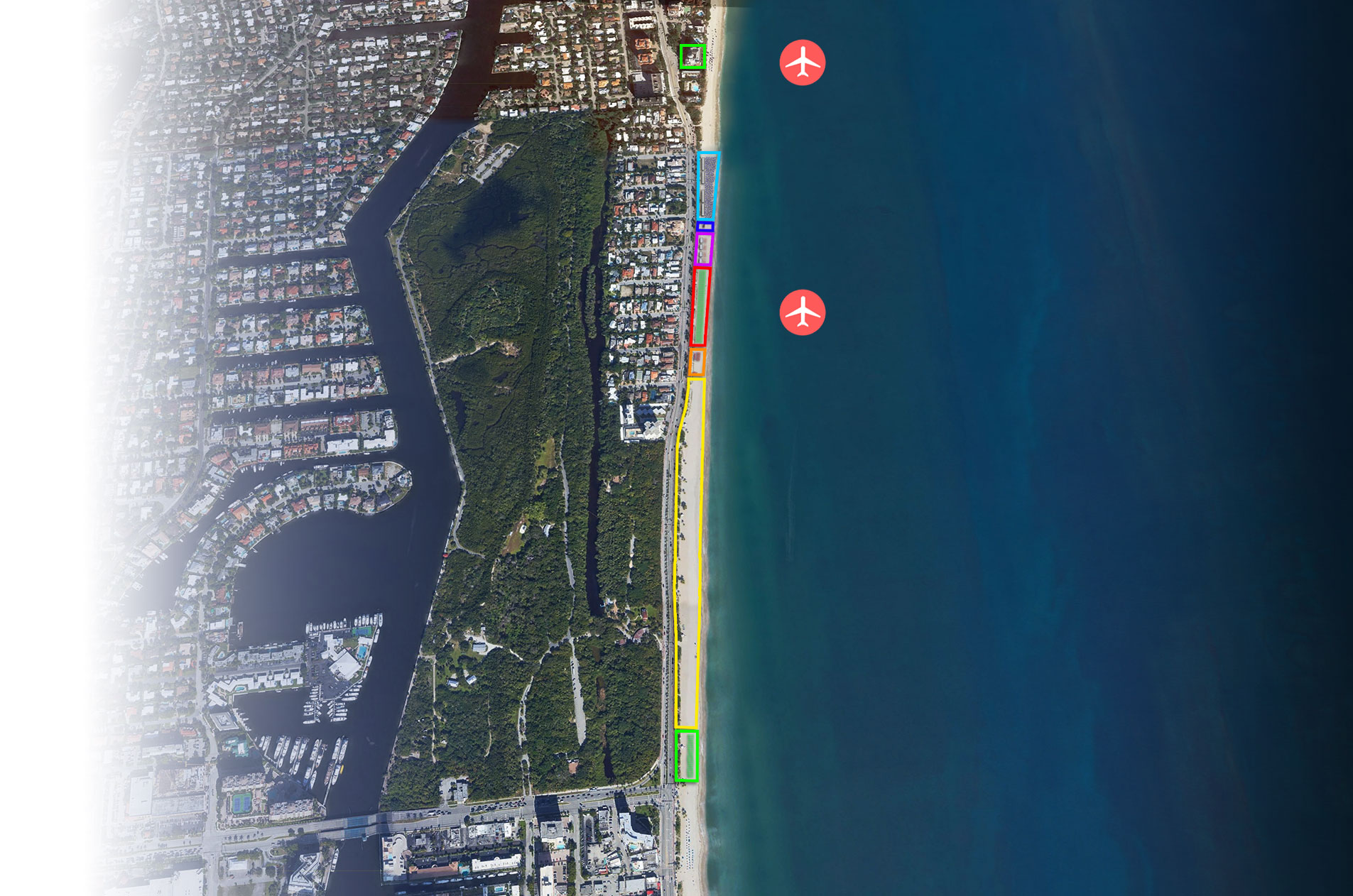 BYOC Sand Boxes
Reserve your own 10' x 12' private viewing area in the sand where you can relax and enjoy the day with your family or friends. The BOYC Sand Boxes (bring your own chairs) are a great value and are located further south and closer to parking at the Galleria Mall for guest convenience. Enjoy dedicated restrooms and food and beverage stands just for Sand Box guests.
Flight Line Club
The Flight Line Club is the ultimate spot to experience the Fort Lauderdale Int'l Air Show! Enjoy this VIP viewing experience featuring tents for shade and eating, a catered lunch, and beer, wine, soft drinks and water all day long while you stay safe and separate from others around you with reserved seating by Group.
Premium Sand Boxes
Premium Sand Boxes seating is a budget friendly way to enjoy a hassle free day at the Fort Lauderdale Int'l Air Show. Reserved seating by group ensures your family and friends the come with you sit together wit separation from other spectators. Best of all you can leave your chairs at home!
Drop Zone Premium Viewing
Penthouse at Pelican Grand Hotel